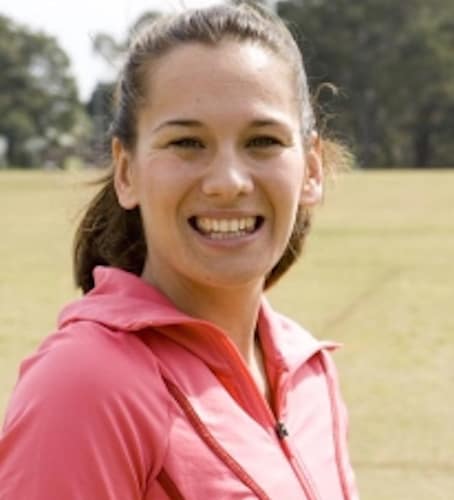 Julie Crowne
Director and Head Trainer of our amazing Active Mum Trainers
I have worked in the fitness industry for the past 16 years as a personal trainer & group fitness trainer. I hold a Diploma in Exercise Science, Bachelor of Business & Certificate 1V in Fitness. I am an accredited Personal Trainer, Pre & Post Natal Accredited Trainer, Older Adults & Other Specific Populations Trainer and Group Exercise Instructor. Trained in working outdoors with Pre and Post Natal clients with Jenny Burrell (UK's leading-edge professional in the field of Pregnancy, Post Baby and Female-Centric Fitness and Massage Therapy and founder of Burrell Education), Accredited Bootcamp Alliance Level 1 & Advanced Bootcamp Outdoor Group Fitness Instructor and Studio Pilates Mat Course Instructor and a busy Mum of 3 children too! At Active Mum Julie and her team of pre and post natal & womens exercise specialists will empower you to be the most amazing women you can be.
During my career in the Fitness Industry, I have helped improve the quality of life of people from many walks of life, with many and varying goals. These have included programs for both men & women, children & the elderly, pregnant & post-natal women, people struggling with obesity, sports people, and people requiring rehabilitation.
How did Active Mum begin?
I am very passionate about changing people's lives through active living. Since becoming a Mum I have built this amazing business around helping pregnant women & Mums be the most amazing women they can be.
The idea for this business started when I was pregnant with my first baby Bailey in 2007, I realized the need for specialist programs for pregnant women that really trained the body for the marathon event of pregnancy, child birth and life as a mum. Whilst I was pregnant, I was teaching gym classes. I was an example for all other women in the room, as I taught high energy Body Combat & cycle classes I knew that these classes were not ideal training for the pregnant women. I began researching more and more into the training requirements for pregnancy, and I was working with a physiotherapist, I realised that this was not training the body in the right way for the marathon event of labour. So I searched for a pregnancy specific class that had cardio & strength to prepare the body for pregnancy & birth. There was nothing. There was a gap In the market and I wanted to help pregnant women train the right way, so I decided I would create a program designed specially for pregnant women. I designed a pregnancy specific program, built a website myself, put some flyers with obstricticans, found a community hall and taught my first Active Pregnancy class in May 2009 to 2 women in a community hall. This quickly grew to having 10 to 14 women in the classes.
As these women had their babies, they needed a program where they could train with their babies and train in a specific way to rebuild their pre-baby body safely. So I created the Active Mums & Bubs programs. As women went back to work, they needed evening programs and weekend programs where they could come without their children, so I created specialized women's bootcamp programs, that were fun, but also took into account the delicate training needs of a women after she has had children. Never in my dreams would I have thought that Active Mum would become what it is today. We have had the opportunity to change the lives of so many Mums in the Hills District. I'm so proud of the specialist business we have created, providing an environment where women feel comfortable, supported and nurtured every step of the way.
I'm still learning everyday how to run and manage a business the size that Active Mum has become whilst spending time with my own beautiful family. I'm still leaning the art of managing and educating staff, managing finances, marketing ect, and still finding the time to do the thing I love the most which is training clients. I believe that all people need a coach, no matter where they are at, so this year I employed a business coach to help me to make Active Mum the most amazing experience for Mums and Mums to be. Everyday we grow to be able to help more and more Mum's to change their lives and become the most amazing women they can be. Seeing first hand the amazing changes that women are making to their lives through the support of the Active Mum team, makes me smile everyday and is what running this business is all about.