What Could Be Better Than Getting Healthy While Spending Time With Your Child? Active Mum and Bub Program Will Rebuild Your Pre-Baby Body
Our Active Mum & Bub program is an indoor/outdoor program whereby mums can start to regain their pre-pregnancy bodies, while exercising with their babies or children. Our focus is on increasing cardiovascular fitness & muscle tone, strength, restoring the core & pelvic floor. It's all about rebuilding your pre-baby body in a safe & effective way.
Start A Healthy Relationship Between Mum & Bub Today With These Incredible Fitness Classes In Castle Hill!
Our program incorporates you babies & children into the class. We cater for new born babies, all the way up to school age children. We provide a fun environment where mums can exercise and build their health & fitness with their little ones by their side.
Increase fitness
Improve muscle tone
Improve energy levels
Boost self esteem
Develop strength
Improve endurance
Lose weight
Reduce stress
Faster post-natal recovery
Meet new friends
Classes incorporate babies & children into the workouts, if babies are sleeping they can park next to you in the pram, alternatively we will show you exercises to do involving your pram, or with baby in a baby carrier or holding your baby. Toddlers will tend to join in and copy mum doing the exercises or they also enjoy playing with the other toddlers and children. We are all mums and understand that babies have unsettled days, we will work around this, and help you to still get a great workout, whilst keeping baby & children happy, even on the hard days.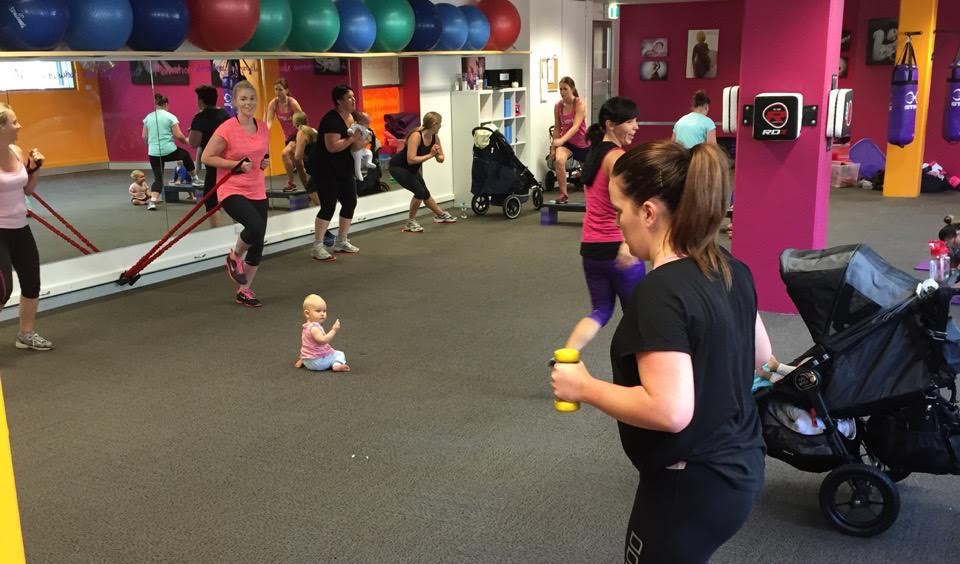 Pregnant ladies can attend our Mum & Bub classes and will be given variations. It is best if you are attending at least one Active Pregnancy class per week in addition to a Mum & Bub exercise class and in Summer time, please be mindful of the heat with outdoor classes
"I Really Look Forward To The Mums & Bubs Class Each Week. I Get To Catch Up With Other Mothers In The Area And Keep Fit And Strong"
What to wear & bring to class....
Wear comfortable light clothing, that is not restrictive, and breaths well
Water Bottle ( staying well hydrated is very important)
Towel
Good supportive sand shoes
Pram for Mum & Bub or baby carrier
Rug or Mat for Baby to lay on floor/ grass
Baby / child needs
Please have something to eat about an hour before class, ie a banana or sandwich, and pack a snack for after or during class.
Sunscreen & Hat for outdoor classes
Regain Your Pre-Pregnancy Body While Spending Time With Your Child! What Could Be Better?
Just fill out the short form on the side of this page and you'll get all the information you need to get started with your child to start regaining your pre-pregnancy form and fitness. It won't be long before you and your child are seeing the effects of a happy, healthy lifestyle.
Active Mum Studio Locations