See Results Fast With The Women's Only Fitness Bootcamp Program At Active Mum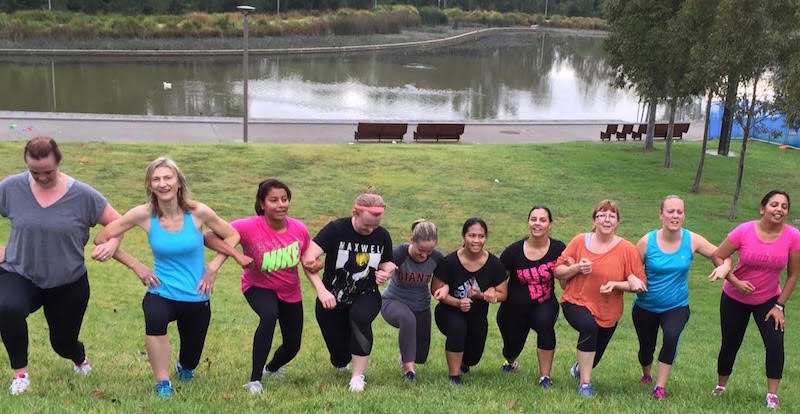 The Fitness Bootcamp at Active Mum is a fun and invigorating fitness program designed especially for women. Designed to get you fit, help you lose weight, and create flatter stomachs, shapely legs, tighter butts and awesome arms! Our Fitness Bootcamp program caters to all abilities - beginner to athlete - so we can help all women of all ages get fit.
We use fun & innovative training techniques to ensure that our Boot Camp sessions are enjoyable, and effective. Sessions are always changing, women love coming to our sessions, and feel disappointed if they miss out on a session. Personal, fun, effective, supportive & motivating
Get Lean. Get Strong. Get Results.
Active Mum's Fitness Bootcamp program is designed to meet the needs of our large and varied community by providing challenging yet fun workouts that will improve your health, help you lose weight and motivate you to achieve your individual fitness goals.
What to wear & bring to class:
Wear comfortable light clothing, that is not restrictive, and breathes well
Water Bottles (staying well hydrated is very important)
Towel
Good supportive sand shoes
Pram for Mum & Bub (Outdoor classes only)
Rug or Mat for Baby to lay on grass (Outdoor classes only)
Baby / child needs
Please have something to eat about an hour before class, i.e. a banana or sandwich, and a pack a snack for after or during class
Sunscreen & Hat for outdoor classes
Discover What It Means To Be In Great Shape!
To learn more about this incredible Women's Only Fitness program, just take a moment to provide your contact information through the short form on this page. When you do, we'll send you all the details about how to get signed up today! But hurry! Our Fitness Bootcamp classes fill up fast!
Our fitness bootcamp Classes Are Located In
Castle Hill
Curl Curl Beach